Nasonville Dairy – Award Winning
Wisconsin Cheese in Traditional & New Flavors.
Nasonville Dairy – Over 125 Years in the Making
Nasonville Dairy is located right outside of Marshfield, in Central Wisconsin. Local cheesemakers have produced traditional Wisconsin cheese on the same site for over 125 years.  Today, we buy milk from 180 farm families and convert that into more than 100,000 pounds of exceptional cheese each day.  We are committed to support local dairy farmers and use fresh milk from our neighbors' farms to make Nasonville's award-winning cheeses.
Cheese is our passion at Nasonville Dairy. We keep perfecting our recipes and continue our quest to create new flavors. From favorites you love like Wisconsin Cheese Curds, Cheddar, Colby, and Monterey Jack to specialties like Omega 3, Asiago, Feta and our new  Blue Marble™ Jack and Blue Marble™ Cheddar-Blue, we combine the art, science and tradition of cheese making and want to share these with you.
You will taste the difference. Ordering direct from Nasonville means that you have a broad selection of Wisconsin cheese varieties and Wisconsin Cheese Gift Baskets that will be shipped directly to your door.  From our family to yours, we invite you to order from 80 carefully selected products and you'll taste why Wisconsin is truly America's Dairyland.
The better the milk, the better the cheese can be. Nasonville will only use the highest quality milk to produce our products. To that end, we get our milk directly from area farms to our facility. It is in our care for all stages of the manufacturing process, and we take pride to transform the milk into excellent cheese and dairy products.
Nasonville Dairy will create the best products using the best ingredients. We will use the knowledge of our two master cheesemakers with over 50 years of cheesemaking experience to create exceptional products for our valued customers.
WOW – I don't really know what else to say. Absolutely wonderful cheese. Room temperature and MMMMM good!!
I grew up in Marshfield and fresh cheese curds were a regular thing.  Now I live in Florida – 1500 miles away.  When family and friends from Marshfield and Neillsville come to visit, they are REQUIRED to have their suitcases and coolers loaded with Nasonville Cheese Curds!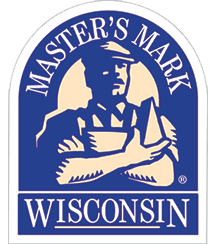 Master Cheesemaker
To become a Master Cheesemaker takes 12 years of dedication.
Committed to Excellence
There are only 52 Master Cheesemakers in the world. Nasonville Dairy has 2.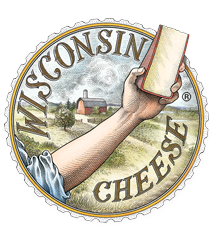 Wisconsin Cheese
The art of cheesemaking. Aged 175 years.
What does it take to produce the world's best cheese?
It takes lush grasslands and a glacial water supply. It takes third- and fourth-generation cheesemakers, combining old-world tradition with the new ideas and highest standards.