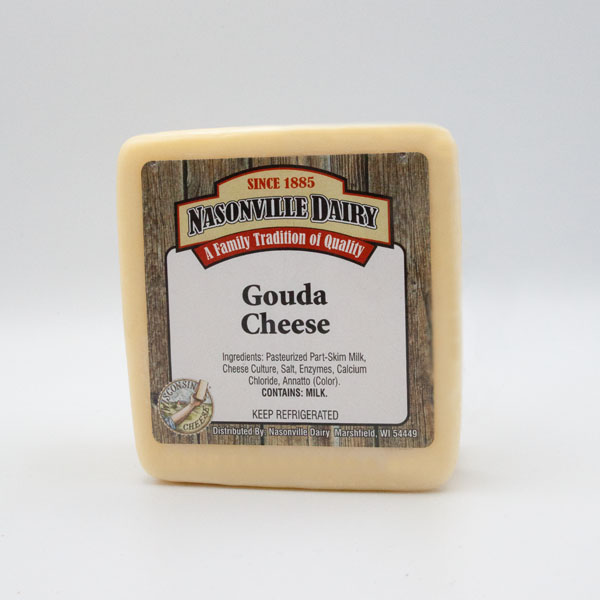 Gouda Cheese
$

6.55
Gouda Cheese from Nasonville Dairy is a semi-hard curd cheese soaked in a brine solution to achieve its distinctive taste. It has a rich yellow color, and a unique waxy paraffin coating that can be easily cut using a cheese slicer. Aged varieties develop a caramel taste and slight crunch.
It's used to thicken and add flavor to soups and sauces, and is also a great choice for cheese trays and paired with wine.
Price shown is for 1 lb.