The Perfect Flavor Experience
Nasonville's Wholesale and Food Service Cheese
Our amazing natural cheese is available in large-scale quantities for wholesalers and foodservice operations. We'll work with you to create the exact flavor and texture your customers need — all while maintaining production efficiency.

We pride ourselves on building long-term relationships with our clients. Your needs are at the center of everything we do, and we're never more than a quick phone call away. When you work with Nasonville, you become part of our family.

We offer organic, kosher, and halal options for most of our cheeses — and we're SQF-Certified!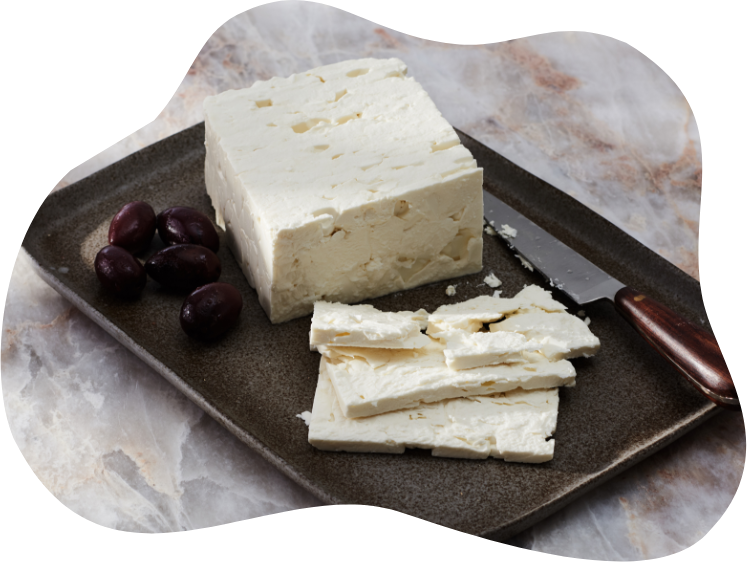 Feta Cheese
Honoring Greek Traditions
With a bright, tangy flavor, feta is the perfect addition to far more than just salads. This unique cheese originated in Greece in the 17th century and remains an integral part of Mediterranean culture today.
Feta Options
Feta Crumble
Feta Chunk in Brine
Feta Chunk Dry Pack
Our high quality feta is available in sizes from large pails to small retail packs.
(Industrial pack, Foodservice pack, Retail Pack)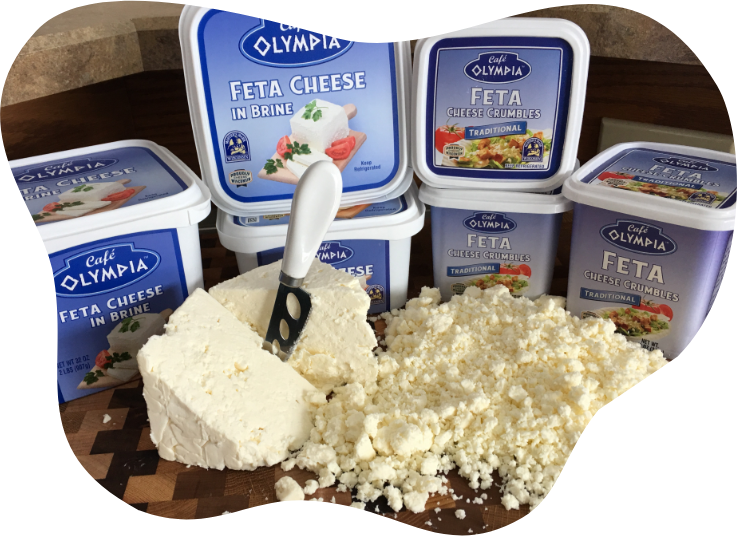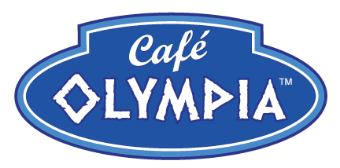 Cafe Olympia
Cafe Olympia is our signature feta cheese label at Nasonville Dairy. We craft it in multiple types, including bright cucumber lemon — and we offer large-scale delivery options for your convenience.
There's no better way to taste a timeless Greek tradition in our modern world.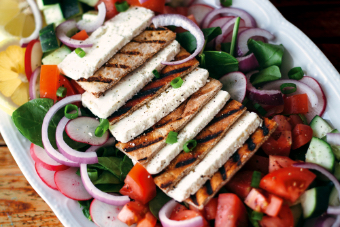 Fattoush Salad with Feta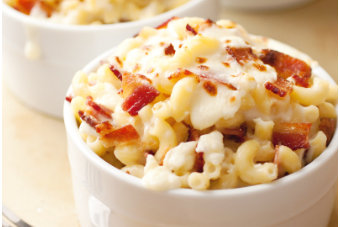 Bacon Feta Mac and Cheese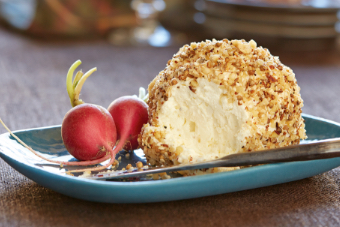 Feta & Dukkah Spice Cheese Ball
Block cheese
Classic Varieties and Innovative Twists
At Nasonville, we're known for some unique flavors like the flaming hot Carolina Reaper and meltable Blue Marble Jack™ — but we're proud to maintain our time-honored recipes for the classics, too.
We offer our block cheeses in:
40 lb. Blocks
10 lb. Prints
5 lb. Loaves
2.5 lb. Mini Loaves
1 lb. Chunks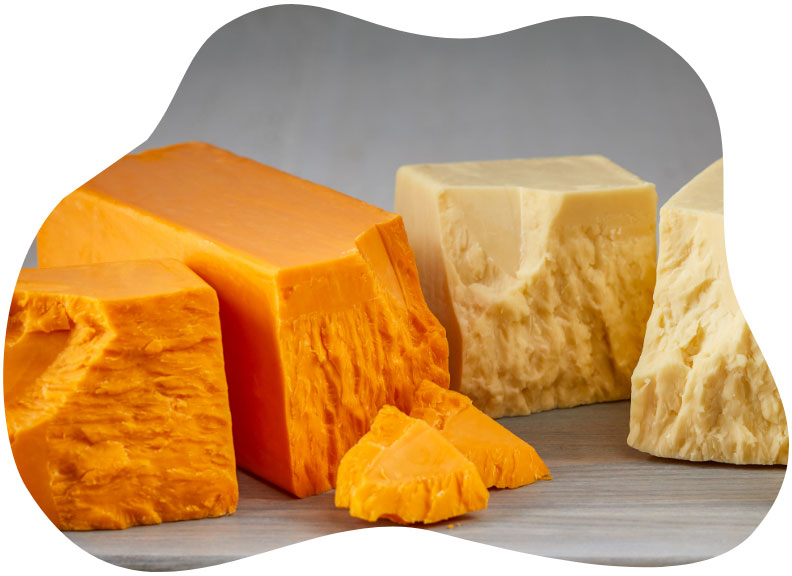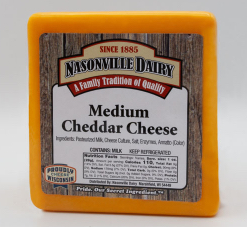 Classic Cheese – Cheddar
Colored Cheddar
White Cheddar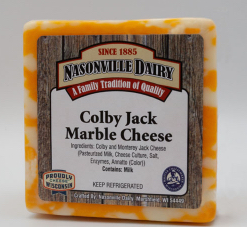 Classic Cheese – Monterey Jacks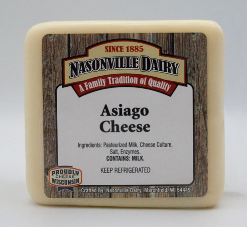 Classic Cheese – Pizza
Standard Pizza Cheese
Reduced Fat Cheese
Reduced Fat and Reduced Moisture Cheese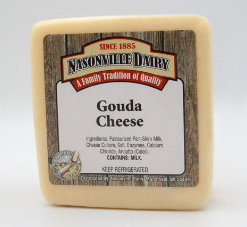 Classic Cheese – Other
Asiago
Gouda
Muenster
Provolone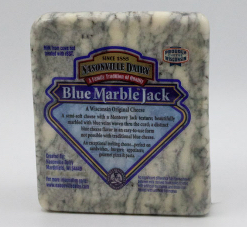 Flavored Cheeses
Blue Marble Jack™
Onion & Garlic
Spinach & Artichoke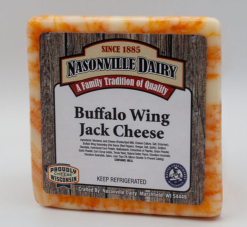 Garlic & Herb
Garden Vegetable
Buffalo Wing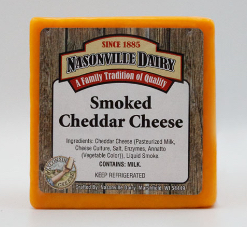 Horseradish
Onion & Chive
Smoked Cheddar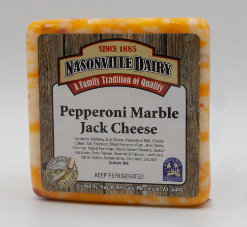 Tomato Basil Cheddar
Pepperoni/Marble Jack
Hot Cheese
Hot, Hotter, and Hotter Yet
We aren't afraid of heat at Nasonville Dairy. In fact, we love bringing it into our cheese! These unique, spicy flavors are perfect for the brave souls who want a taste of adventure.
Carolina Reaper Cheddar
Scorpion Cheddar
Ghost Pepper Jack
Chipotle Cheddar or Jack
XXX Habanero Jack
Habanero Jack
Pepper Jack
Jalapeno Pepper Cheddar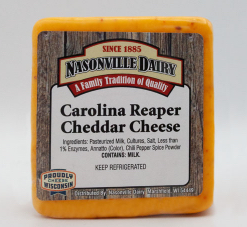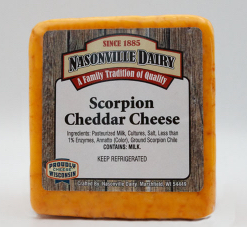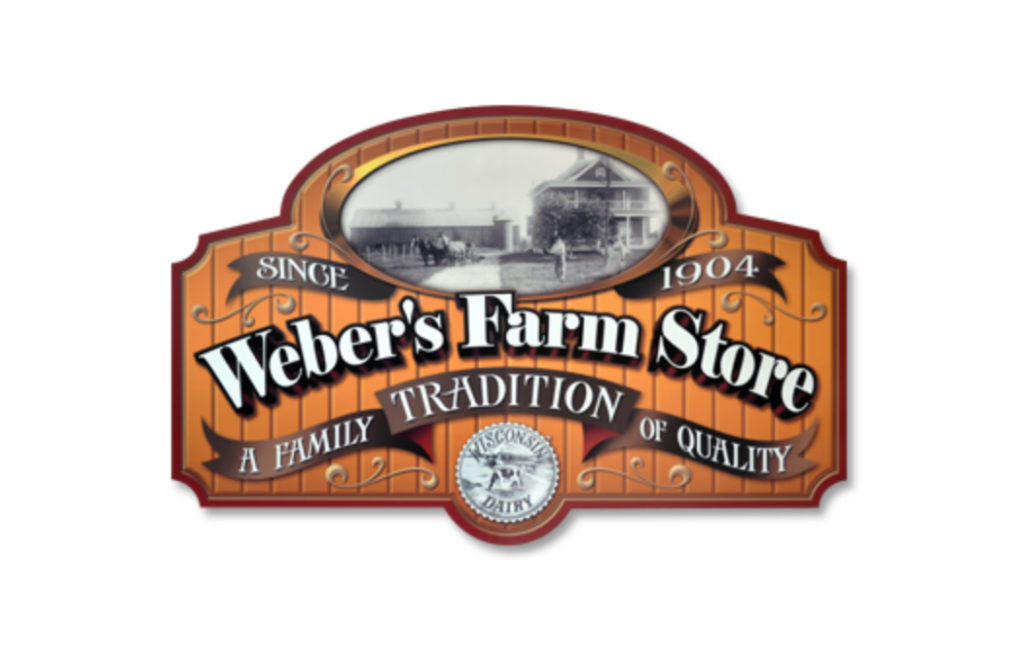 Weber's Farm
Six Decades of Fresh Dairy Foods
Together, the Heiman and Weber families deliver the finest, freshest dairy products to central Wisconsin and beyond. Six generations have expertly cared for our Holsteins!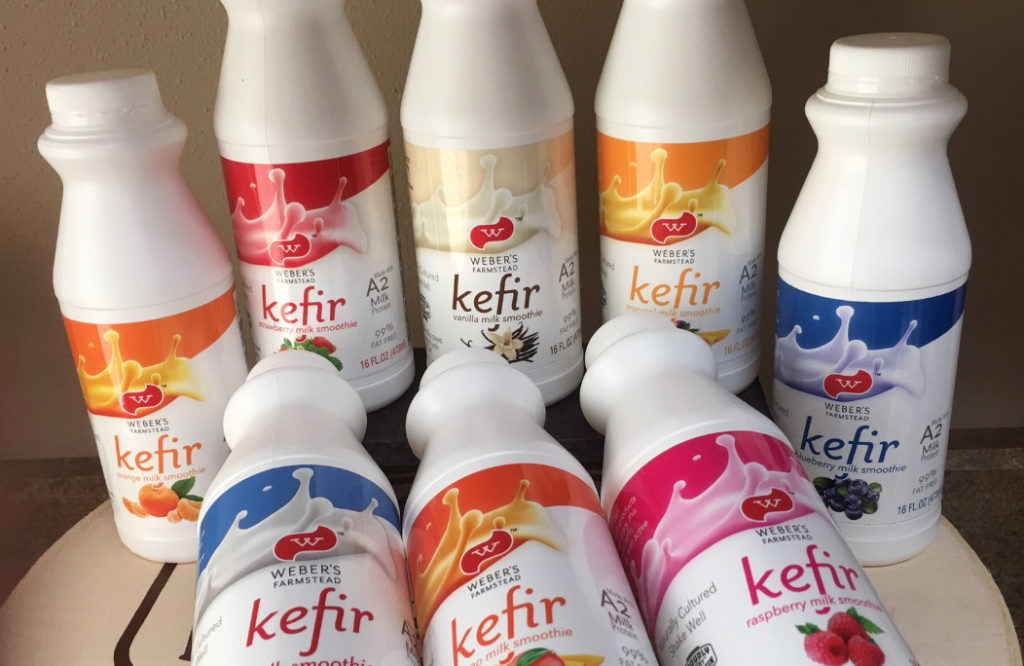 Farmstead Kefir
A "Good For You" Drink
Not only is Kefir high in protein, calcium, and vitamins — it's also delicious. Weber's proudly calls it a milk smoothie available in a range of flavors like strawberry, mango, and more.
Looking to source something new? Ask us!
We're flexible and willing to act on your specific customer needs