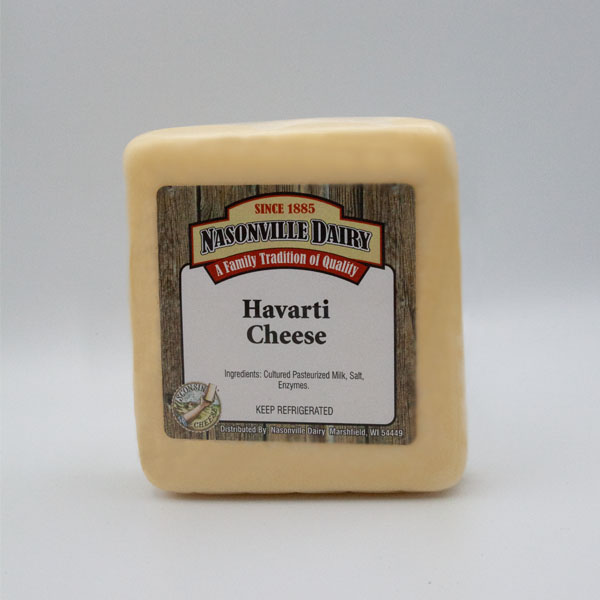 Havarti Cheese
$

5.75
Nasonville Dairy's Havarti Cheese is buttery sweet and slightly acidic. The flavor is like a cousin to Swiss cheese, and is easily sliced, melted or grilled. It has very small, irregular holes and a creamy to yellow color.
This versatile cheese was originally a dessert cheese because is pairs well with fruit and wine. Today it is still used that way, but is also in sandwiches, appetizers, and main dishes.
Price shown is for 1 lb.